/
'My university experience was much more than just taking courses'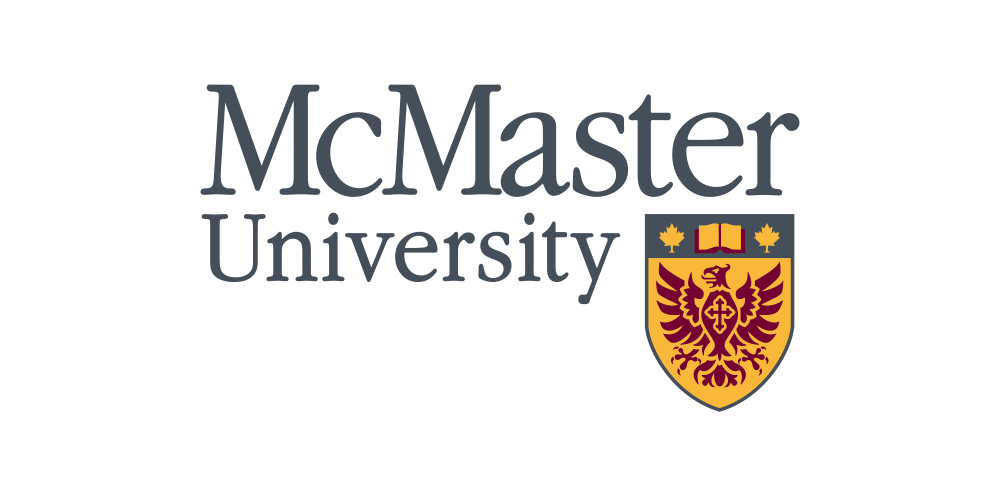 "What does one do with a sociology degree?"
In 1992, Maysa Jalbout fielded that question a lot. The Mac undergrad had just spent a year studying commerce, but her heart wasn't in it – so at the end of her first year she switched her major and decided to take the questions in stride. She graduated with a BA in sociology in 1994 and she's never looked back.
Today, Jalbout is recognized globally as a leader in promoting education and development opportunities for youth through her work, including her former positions as CEO of the Queen Rania Foundation for Education and Development, and as director of education and social policy adviser for the Canada International Development Agency.
As founding CEO of the Abdulla Al Ghurair Foundation for Education, Jalbout heads a $1 billion philanthropic initiative that aims to give 15,000 young people access to higher education within 10 years.
She was named one of Forbes' 100 most influential women in the Middle East for 2018, and is an adviser to non-profit organizations and global leaders. She's also a non-resident fellow at the Brookings Institute in Washington, D.C.
Jalbout, who came to Canada in 1989 as a refugee, is receiving the Distinguished Alumni Award at the fall convocation. She says a rich, well-rounded education is one of the best ways to open a young person's eyes to the world and to their role in it.
"One of the things that I was fortunate to be able to do was to get a very diverse education at McMaster," Jalbout says. "I love the fact that I was able to take classes in women's studies, religion studies, welfare policy, labour studies, and special courses over the summers that always involved a lecturer from abroad.
"Those experiences were so rich and amazing. They helped me round out my education and gain much more than I would have through just core classes."
While at Mac, Jalbout volunteered for a number of student organizations, including AIESEC, an organization that provides global volunteer and leadership opportunities for youth. Their values and hers matched well.
"I liked the idea that when people work together, when they live in each other's countries, they can understand each other better and build a world in which people can live much more harmoniously," Jalbout says.
"I liked knowing my university experience was much more than just taking courses. It was really about experiencing something that's bigger than I am and being part of something bigger."
Now, when Jalbout speaks with university students, "I tell them to make sure they live the experience to the fullest and really use the opportunity of being in such a rich learning environment to soak up as much experience as possible."
That includes work experience — Jalbout says the jobs she held as a student helped her to not only figure out what she wanted to do next, but to prepare for life in the work force.
"I remember very distinctly that one of my very first jobs was at the YMCA in Hamilton, working with homeless youth, helping them get jobs and getting themselves off the streets, into a safe environment where they could get their lives back on track," she says.
"That really helped form my perspective on social justice and community service and understanding social welfare policy — and on what I wanted to do with my life."
Jalbout's organization, the Abdulla Al Ghurair Foundation, also handles the Abdul Aziz Al Ghurair Refugee Education fund, which supports the education of 5,000 refugee youth from Jordan and Lebanon, as well as Arab children affected by wars and disasters.
Some of the students the foundation supports are now studying at Canadian universities. "I'm so excited and happy for them — they get to study in Canada and to experience in many ways what I experienced at their age," Jalbout says.
"You could say things have come full circle."
So what does one do with a sociology degree?
"There isn't one set path — you could do whatever you want," Jalbout answers, laughing.
"I think a sociology degree or a Bachelor of Arts is really about exploring the world, understanding how it works, how society functions, how you can play a role in it and help bring order to the chaos. And that was perfect for the pathway that I ended up in."
Maysa Jalbout is receiving a Distinguished Alumni Award at the fall 2018 convocation. The award honours graduates who have attained a national or global level of distinction and achievement through scholarship, research, teaching, creative contributions to the arts or sciences, or service to society.