/
Episode 19 – The War on Gaza Children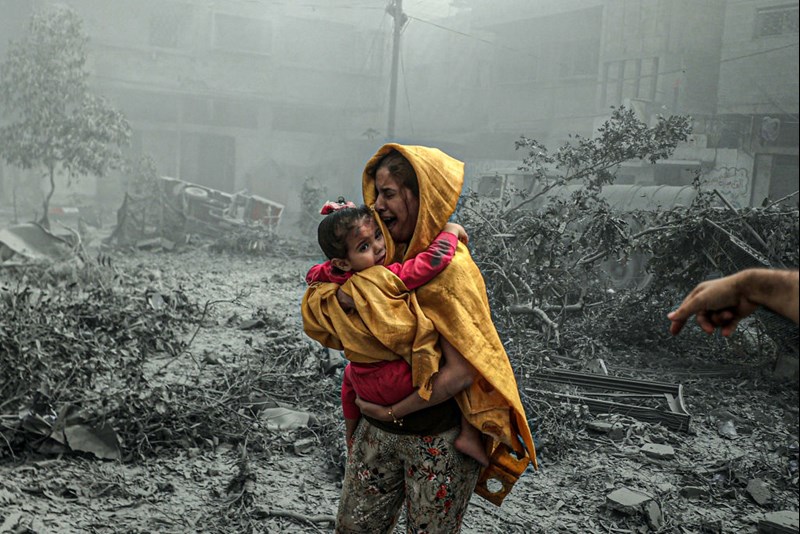 This is a special episode, recorded in solidarity with the people of Palestine, featuring an interview with Steve Sosebee, the founder and president of the Palestinian Children's Relief Fund (PCRF).
Overview
At the time of recording this episode of The Impact Room, more than 11,000 Palestinians had been killed by the Israeli bombardment, which began on October 7th, in retaliation to Hamas's attack on Israel. Of those, more than 4,500 were children and a further 3,000 were women, and there are believed to be as many 3,000 people were reported missing and may be trapped – or dead – under the rubble.
Since the partial opening of the Rafah border crossing from Egypt on October 21st, some emergency relief has trickled in. But it is in no way near enough to support a population that has long been dependent on aid after two decades of an Israeli blockade.
Days after this recording was made, Gaza's health system collapsed and officials stopped counting deaths and casualties.
Steve Sosebee, the founder and president of the Palestinian Children's Relief Fund (PCRF), is unequivocal in his assessment of the impact the Israeli bombardment is having on Gaza's children.
"The trauma and the violence that's been imposed on the children of Gaza is going to leave a lasting psychological scar," he tells host Maysa Jalbout. "This is not post-traumatic stress; this is ongoing and continuous."
Steve Sosebee set up the PCRF in 1991, after meeting a young Palestinian who'd lost both his legs and a hand in an Israeli bomb blast in Hebron. Moved by the boy's plight, Steve, who at the time was working in Palestine as a freelance journalist, fundraised for Mansour to be flown to the United States for treatment.
Three decades later, the PCRF is a multinational NGO with chapters in 25 countries. It has raised more than 100 million US dollars to pay for 2,000 children to travel overseas for medical treatment, and organised some 800 medical missions to operate on tens of thousands of youngsters in the West Bank, Gaza, Lebanon, and Jordan.
Until October 7th, the PCRF was running Gaza's only paediatric cancer unit, which it had opened in 2019 after a four-year fundraising campaign. This, like nearly all healthcare facilities in Gaza, is no longer operational, and several of the young people that PCRF had previously flown overseas for treatment have been killed by airstrikes.
Asked about the role for philanthropy in responding to the needs of Gaza's children, Sosebee tells Masya: "It's the responsibility of foundations not to turn a blind eye because of the politics or because it is a controversial issue, with air quotes." And he adds that all donors, foundations, development organisations, and aid agencies had a "moral and ethical responsibility" to support those affected by the violence.
"Everything to do with Palestine and Gaza is political: water's political, food's political, education is political, health care is political… And as a result, it's easy for donors to turn away and say, this is too risky for us. But I think that's the easy way out."
Note: We had planned to kick off Season Four with a series of interviews about climate philanthropy, ahead of the UAE hosting COP28, but we felt we could not ignore the humanitarian catastrophe unfolding in Gaza.
In solidarity with the people of Palestine, we are recording some special episodes about the impact this latest war is having on innocent people, to both highlight the current emergency, but also explore what role philanthropy can – and should – be playing to help those in need.
This interview with Steve Sosebee was recorded on November 14, 2023.

You could listen to all the episodes of The Impact Room here.
Photo credit: Getty Images.

About the host
Maysa Jalbout is a leader in international development and philanthropy. Her previous roles include founding CEO of the Abdulla Al Ghurair Foundation for Education, a $1bn philanthropic initiative based in Dubai, and founding CEO of the Queen Rania Foundation. Maysa is a visiting scholar at MIT and ASU, and a non-resident Fellow at the Brookings Institution. Find her on Twitter, @MaysaJalbout.