/
Episode 16 – Who Cares?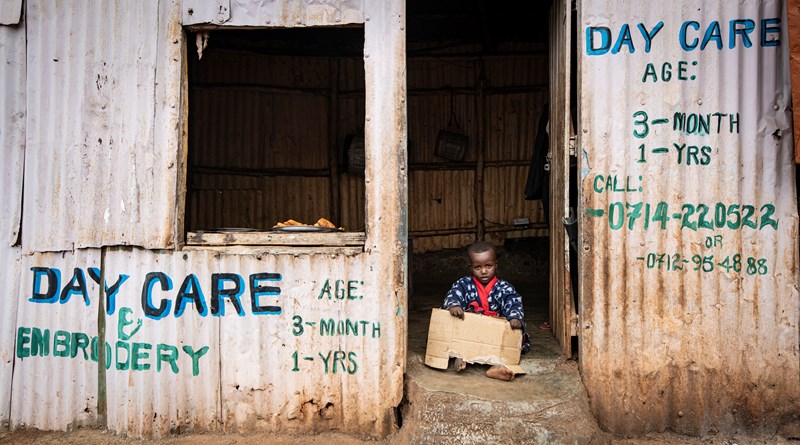 Sarah Brown, Justin Van Fleet, Peter Laugharn, and Sabrina Habib weigh in on the global crisis in early years care and outline what philanthropy and governments can – and should be – doing to fix it.

Overview
Ninety percent of children's brains are developed by the age of five – yet around the world, millions of young people are missing out on adequate nutrition, care, and stimulating play, causing them to fall behind, even more they have started school.
In this episode of The Impact Room, we take a deep dive into the global crisis in early years care, which affects children and families across both developed and less wealthy nations.
Host Maysa Jalbout speaks to Peter Laugharn, CEO of the Conrad N. Hilton Foundation, about the case for investing in the early years, along with Sarah Brown and Justin van Fleet from children's charity, Theirworld, which is launching "Act for early years", a new global campaign.
"We want attention, and we want action," says Theirworld president, Justin van Fleet. "We know that across the world, less than 10 percent of budgets in health education are invested in the youngest children, and we want that amount to be at least 10 percent and more, and we want a UN decade for action on early childhood care, education and development to start this year."
Other campaign asks from Theirworld include: investment in a fully-trained, qualified and funded early years workforce; publishing of annual data on government spending on early childhood development; more family-friendly polices such as income support programmes, parental leave and affordable childcare for working parents; and the creation of a more integrated approach to early years interventions across sectors and government.
Making the case for why people should invest in early years care, Laugharn, whose foundation is helping to fund the Theirworld campaign, tells Maysa: "The seeds of success are in early childhood, when most brain development happens. But the seeds of inequality are there as well… And that discrepancy is hard to erase later on."
Also appearing on this episode is Sabrina Habib, the co-founder of Kidogo, a nonprofit social enterprise giving give low-income families in Kenya access to affordable and quality childcare while also giving employment to – and empowering – local women.
Explaining how she stumbled into the sector after being shown an informal "baby care" centre in Nairobi, Habib makes a passionate appeal to governments to realign their priorities.
"Our focus is zero to five-year-olds, but the real impact of our work won't be seen until these kids are 20 or 30 or 40 years old," she says. "If we can get governments to stretch their horizons slightly, they can lay the seeds for a new pipeline of human capital, a generation of competent and innovative problem solvers that are socially and emotionally aware.

You could listen to all the episodes of The Impact Room here.

Photo: Simon Townsley/Panos Pictures.
About the host
Maysa Jalbout is a leader in international development and philanthropy. Her previous roles include founding CEO of the Abdulla Al Ghurair Foundation for Education, a $1bn philanthropic initiative based in Dubai, and founding CEO of the Queen Rania Foundation. Maysa is a visiting scholar at MIT and ASU, and a non-resident Fellow at the Brookings Institution. Find her on Twitter, @MaysaJalbout.