/
How do we solve the youth unemployment crisis in MENA?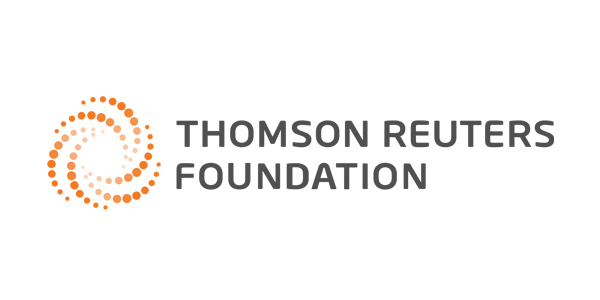 * Any views expressed in this opinion piece are those of the author and not of Thomson Reuters Foundation.
"Creativity and innovation are crucial for the future of MENA, especially as its youth compete for their jobs with young people from around the world. More than ever, they need access to a quality education that empowers them to create and contribute while developing their critical thinking," explained Maysa Jalbout, Education Adviser and Non-Resident Fellow at the Brookings Institution's Center for Universal Education. In an in-depth interview tied to the 2014 World Innovation Summit for Education (WISE), we discussed youth unemployment across the MENA region, concrete ways to strengthen the link between education and employment, the role of technology and online education in addressing these challenges, and much more.
Recently, you spoke on a panel that addressed the future of jobs in MENA and the role of creativity in job creation. First, how would you describe the youth unemployment problem in MENA as it stands today?
The MENA region has a particularly high youth population and while youth productivity should be its greatest asset, it is one of its greatest concerns. The MENA region has the highest youth unemployment rate in the world at 27% for the Middle East and 29% for North Africa, more than double the global average. However, it is by no means uniform. Whereas Palestine and Tunisia have exorbitantly high youth unemployment, at 37% and 32% respectively, countries like Qatar have very low youth unemployment, at 2% (ILO). Moreover, unemployment affects young men and women differently. While 23% of male youth in the Middle East are unemployed, the number is almost twice that for female youth at 44% (ILO).
As concerning as these figures are, the outlook is looking even more challenging. An estimated 100 million Arab youth will be joining the labor force by 2020. That means an unprecedented 80 million jobs need to be created in the next six years or 35-40 million jobs just to maintain today's high youth unemployment rate.
Improved access to education in the last two decades should have mitigated the youth unemployment crisis but educated youth are not immune. In Jordan, Lebanon, Palestine, Algeria, Saudi Arabia and Qatar, youth with tertiary degrees are either the same or more likely than those with secondary diplomas to be unemployed (World Bank). This is due to a lack of relevance of university material, a failure to take labor market needs into consideration, and a surplus of graduates in humanities that exceeds the needs of the labor market. Therefore, it is no surprise that 79% of youth in a recent Bayt.com survey say the foremost challenge of their generation is finding a job.
In terms of education tied to job creation and industry relevance, what are some of the key challenges that need to be addressed, and how might we go about tackling some of these challenges?
To address the weak link between education and employment, at least three areas require immediate attention: developing solid foundational skills; ensuring graduates have job experiences and skills; and encouraging more young people to become entrepreneurs.
First, long before young people enter the job market, the education system must ensure they have built solid foundational skills that are not only necessary for getting work that pays enough to meet daily needs but are also essential to further education and training. An alarming 56% of primary aged students and 48% of lower secondary students are not learning (meeting basic literacy and numeracy requirements), even though they are in school.
Second, young people in MENA need more opportunities to develop their skills through practical work experiences before they graduate from school. Schools can work with the private and non-profit sectors to offer paid and volunteer internships, mentoring, and training. At the moment, most young people in MENA graduate from school without sufficient job experience.
Third, as government and large companies are not expected to generate the jobs needed in MENA, more young people will need to create their own start-ups, grow them successfully, and hire others. Support for entrepreneurship is on the rise and initiatives such as WAMDA are having an impact but much more needs to be done. The top obstacles to becoming an entrepreneur still include governments' regulatory environments and lack of access to financing.
What role does creativity play in this context, and how might it help address this crisis in the region?
Creativity is more than paintbrush and canvas; it is increasingly a required skillset of 21st Century employees and a cornerstone of national innovation. At the individual level, creativity allows an employee to solve a difficult problem, to create new products or to capture the imagination of existing and new customers. At the national level, creativity drives development and can create more equitable and inclusive societies.
Creativity and innovation are crucial for the future of MENA, especially as its youth compete for their jobs with young people from around the world. More than ever, they need access to a quality education that empowers them to create and contribute while developing their critical thinking. They also need to be encouraged and supported in pursuing non-traditional routes that will help create more innovative jobs such as an arts education or becoming entrepreneurs.
Looking at technological trends in education, how do you see online coursework and learning play out across MENA, and is this a positive trend, or is there still a mismatch between education and available careers?
As more young people in MENA get online, they are demonstrating their eagerness to bypass the limitations of the education available to them. For example, Skills Academy – an aggregator of massive open online courses (MOOCs) – only launched in 2013 and already has over 8.1 million users. Two significant barriers however, continue to limit greater uptake – low Internet access and low Arabic content.
Despite exponential growth, MENA still has an Internet penetration of only 36% . This means online education is still not available for those who need it the most, youth from low-income families and in conflict countries and rural areas. In addition, there are simply too few MOOCs and digital educational content in Arabic. This puts unilingual Arabic speakers at a great disadvantage in comparison to their English or French speaking peers. This is why initiatives offering Arabic courses such as Edraak are important.
While greater access to MOOCs in MENA is providing another option for some young people seeking an advantage, solutions must be more comprehensive and inclusive. Multi-sector partnerships are needed to address the mismatch between the skills developed in the current education system and the jobs available.
Finally, what role do you see the private sector playing in trying to address these challenges, and at the same time, what can governments of the region do better to accelerate progress?
To address the learning and unemployment crisis in MENA, every sector, including the private sector, has an important role to play. The private sector in the region would be among the greatest beneficiaries of higher learning achievements, given that children and youth are their future pool of employees. At the same time, low learning outcomes adversely affect the private sector. In a recent World Bank survey, 40 percent of employers in the formal private sector in MENA identified skill shortages as a major constraint to business operation and firm growth while inadequate education was ranked as the fourth most important constraint to economic growth in the Arab World Competitiveness Report 2011–12. Therefore, there is an opportunity for stakeholders to align complementary business and education priorities in an effort to achieve shared value that considers long-term business growth and meets MENA's societal needs.
For the private sector to play a more active role in addressing the education and employment crisis, they must be more engaged in ongoing discussions with the education community and government. At the moment, there is very little dialogue between the three sectors. This has contributed to the mismatch between the skills developed in education and the skills needed by the job market. Discussions must lead to identifying concrete ways in which the private sector could: a) better prepare young people for the job market by identifying more clearly the areas of hiring, the skills needed and providing opportunities for developing job skills; b) increase overall corporate investments and direct those investments to have the greatest impact on learning outcomes; and c) draw on corporate resources and competencies to create more effective partnerships with the education community to enable new innovative solutions to the most pertinent challenges.
Governments in MENA understand that they can no longer shoulder the burden of improving education outcomes and creating jobs alone. In order to encourage the private and non-profit sectors to participate in addressing these challenges, they must, for example, facilitate easier access to the education sector at all levels, provide greater incentives for more investments, and encourage innovation in education and job creation.
Maysa Jalbout is a senior adviser to leaders, governments and philanthropic organizations on social policy and programming with a particular emphasis on education in international development. She is affiliated with two of the world's leading think tanks as a Non-Resident Fellow at The Centre for Universal Education of The Brookings Institution in Washington, D.C. and as a Senior Research Associate at the Humanitarian Policy Group of The Overseas Development Institute in London, UK.
by Rahim Kanani | Rahim Kanani Media Group, Inc