/
Episode 10 – Ahlan Simsim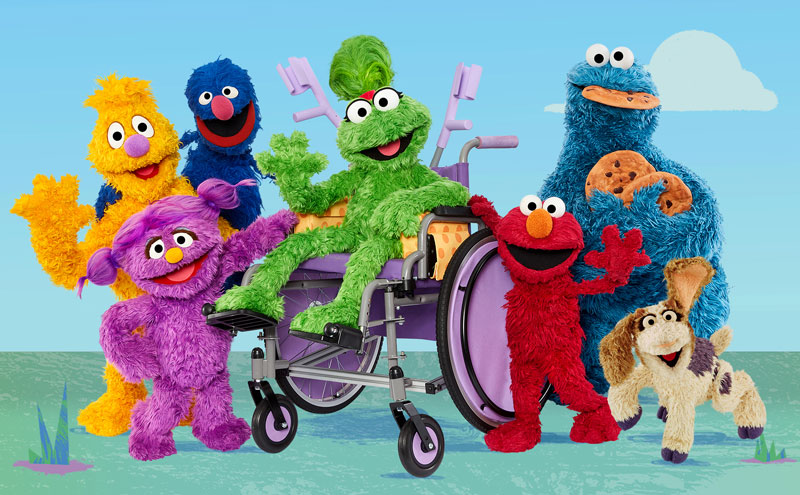 Ahlan Simsim: A new Arabic language version of Sesame Street has been created especially for young people affected by war and displacement in the Middle East. Hear from the team behind the project.

Overview
Sesame Street has been entertaining children around the world for generations. First launched in 1969, the show was an experiment to see if television – then just an emerging technology – could be used to educate young children.
Today, this unique style of education and social messaging continues to be delivered by a diverse cast of muppets – and humans – to children and caregivers across seven continents in more than a dozen different languages.
In this episode of The Impact Room, we take a detailed look at Ahlan Simsim, a new Arabic language version of the show, which has been designed specifically to target Middle Eastern children affected by war and displacement, and its sister programme supporting Rohingya refugees in Bangladesh.
Ahlan Simsim uses music and humour to tackle emotional issues and provide youngsters (and their caregivers) tools for dealing with feelings of fear and anxiety. It mixes media outputs, training sessions, and school materials to also deliver basic literacy and numeracy learning for children who may be locked out of formal education.
With more than $200m of grant funding, the project – a partnership between Sesame Workshop and International Rescue Committee (IRC) – is the largest ever philanthropic intervention into early years education in a humanitarian setting.
To discuss Ahlan Simsim, host Maysa Jalbout, is joined by Shari Rosenfeld, senior vice president of International Social Impact at Sesame Workshop, and Marianne Stone, Ahlan Simim regional project director for IRC.
She also speaks to Professor Hiro Yoshikawa, a community and development psychologist specialising in early childhood and the co-founder of Global TIES, a research centre at New York University, which is carrying out an Impact evaluation of Ahlan Simsim.
"The vision here is to really to develop a new set of models in this somewhat brand-new field of early childhood development in the humanitarian sector, which has been largely overlooked for a very long time," he explains.
Many of the topics explored as well as materials used in Ahlan Simsim are applicable to other conflict and displacement settings. Indeed, some of the content is already being adapted for other countries.
In Iraq, for example, the US government's overseas development agency, USAID, has provided additional funding to create some Iraq-specific Ahlan Simsim materials.
And, just as we were putting this podcast episode together, Sesame workshop confirmed that work was also underway to create a new suite of resources in Dari, Pashto, Spanish, Ukrainian, and English – with additional languages to follow – to support young children and caregivers affected by crisis.
For more about Ahlan Simsim and the work of Sesame Workshop in the Middle East visit their website or the IRC website.
The Impact Room is brought to you by Maysa Jalbout in partnership with Philanthropy Age.

You could listen to all the episodes of The Impact Room here.
About the host
Maysa Jalbout is a leader in international development and philanthropy. Her previous roles include founding CEO of the Abdulla Al Ghurair Foundation for Education, a $1bn philanthropic initiative based in Dubai, and founding CEO of the Queen Rania Foundation. Maysa is a visiting scholar at MIT and ASU, and a non-resident Fellow at the Brookings Institution. Find her on Twitter, @MaysaJalbout.