/
Traumatised and displaced … but Ukrainian children are determined to continue their education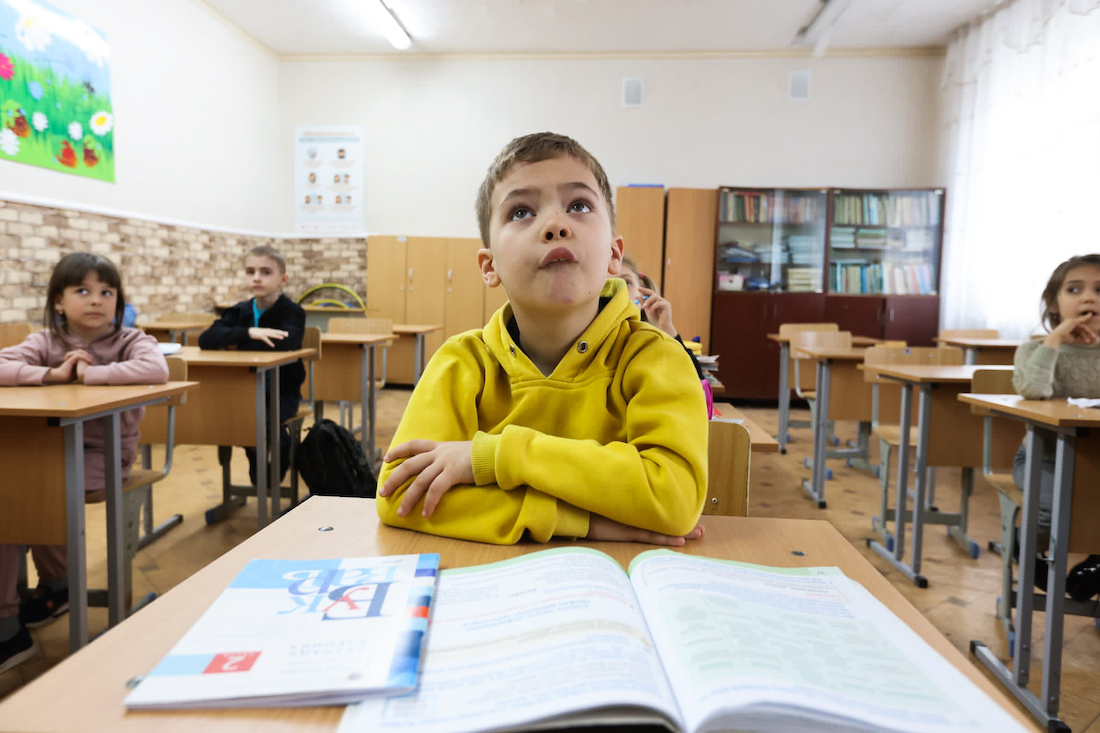 Theirworld was part of a mission to Moldova to gain a better insight into the unfolding Ukrainian refugee crisis and find ways to ensure every affected child has access to education and psychosocial support.
Organised by Education Cannot Wait – the fund for education in emergencies – and hosted by UNICEF Moldova, the visit to Ukraine's neighbour was aimed at supporting the efforts of the Moldovan government and United Nations agencies.
Theirworld was represented by Maysa Jalbout, the Senior Adviser on Education in Emergencies and an international development expert. When Maysa returned from Moldova, Theirworld asked Maysa about what she saw and learned during the mission.
You can read Maysa's answers in the following link: https://theirworld.org/news/traumatised-and-displaced-but-ukrainian-children-are-determined-to-continue-their-education/
You can also find publications by Maysa here.