/
Episode 9 – The superyacht millionaires who launched a migrant rescue mission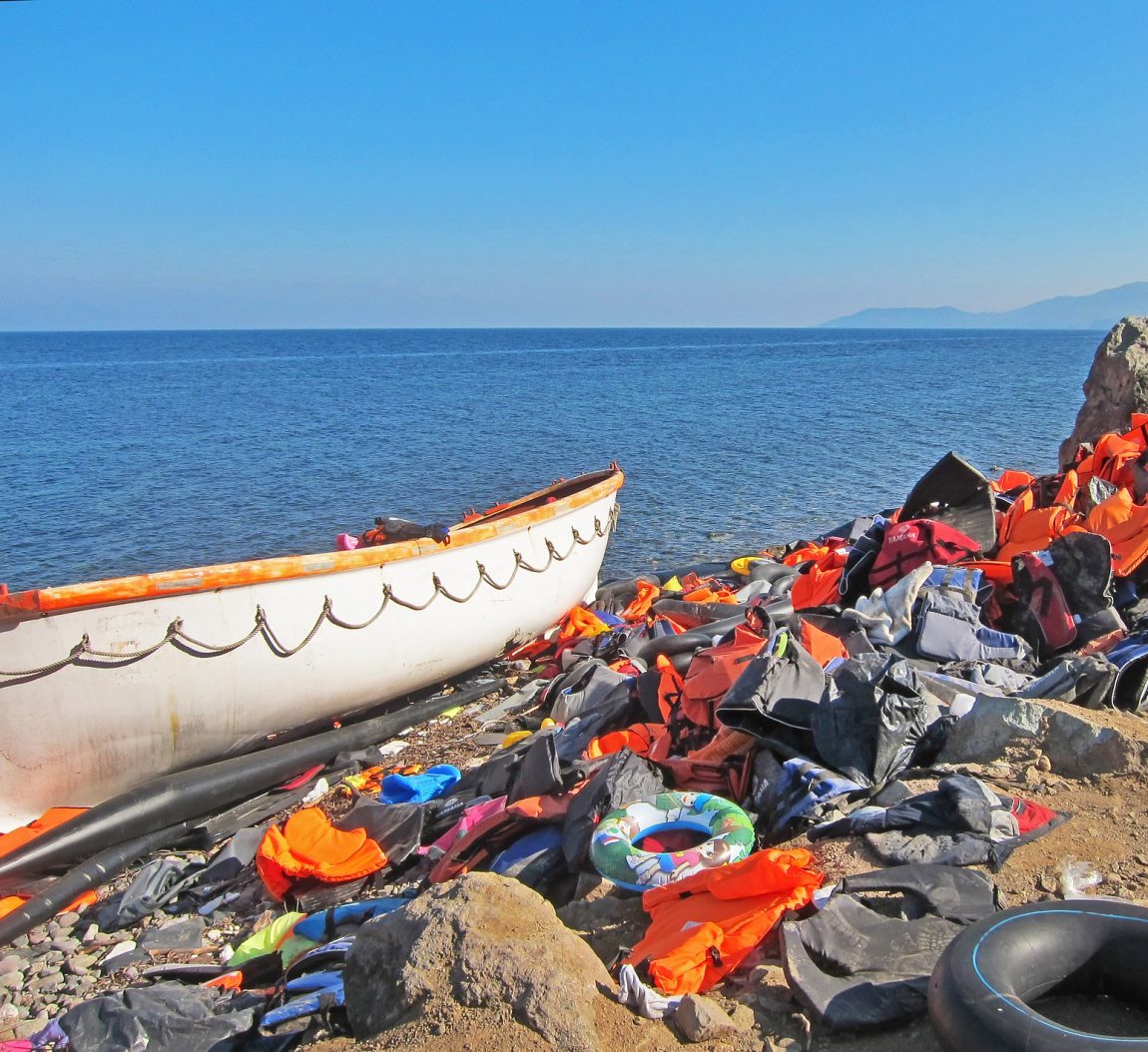 Malta-based Christopher and Regina Catrambrone were so moved by the plight of migrants crossing the Mediterranean, they set up their own aid organisation.

Overview
Every year, tens of thousands of migrants risk their lives attempting to cross the Mediterranean. Fleeing failed or fragile states and packed into overfilled boats, they seek a better life in Europe.
Many don't make it, either drowning en-route or being turned back by coast guards under strict orders not to assist them. In 2021 alone, more than 17,600 migrants tried to reach Europe by sea, some 2,000 were left dead or missing.
Malta-based entrepreneurs Christopher and Regina Catrambone were so moved by the scale of the tragedy at sea – and the lack of help provided by the authorities – that they took they mounted their own response, investing $8 million to buy a ship, the Phoenix, outfit it and transport across the Atlantic to Europe.
The Migrant Offshore Aid Station (MOAS) launched in 2013, becoming the first non-governmental search and rescue operation in the central Mediterranean.
It completed its first mission in 2014, rescuing more than three thousand migrants over a period of just 90 days and over the next three years, MOAS would rescue over 35,000 more, working in partnership with a number of other aid organisations, including Médecins Sans Frontières (MSF).
MOAS suspended its search and rescue operations in 2017 and shifted its operational focus to Bangladesh to support the influx of Rohingya refugees fleeing violence in Myanmar, as well as delivering food and medical aid to crisis-affected people from Yemen and Syria.
In early 2022, the charity launched a new initiative delivering medical relief and first response services to civilians affected by the escalating violence in Ukraine.
And, in parallel to its aid missions, MOAS has become an active voice in global advocacy for migrants through its Safe and Legal Routes campaign, and in partnership with UNHCR, it has helped to evacuate vulnerable migrants stranded in Libya.
In this episode of The Impact Room, Christopher and Regina take us back to the beginning of MOAS, what triggered them to take such bold action, and what they've learned along the way about the both the migrant crisis and the global humanitarian system.
The Impact Room is brought to you by Maysa Jalbout in partnership with Philanthropy Age.

You could listen to all the episodes of The Impact Room here.
About the host
Maysa Jalbout is a leader in international development and philanthropy. Her previous roles include founding CEO of the Abdulla Al Ghurair Foundation for Education, a $1bn philanthropic initiative based in Dubai, and founding CEO of the Queen Rania Foundation. Maysa is a visiting scholar at MIT and ASU, and a non-resident Fellow at the Brookings Institution. Find her on Twitter, @MaysaJalbout.